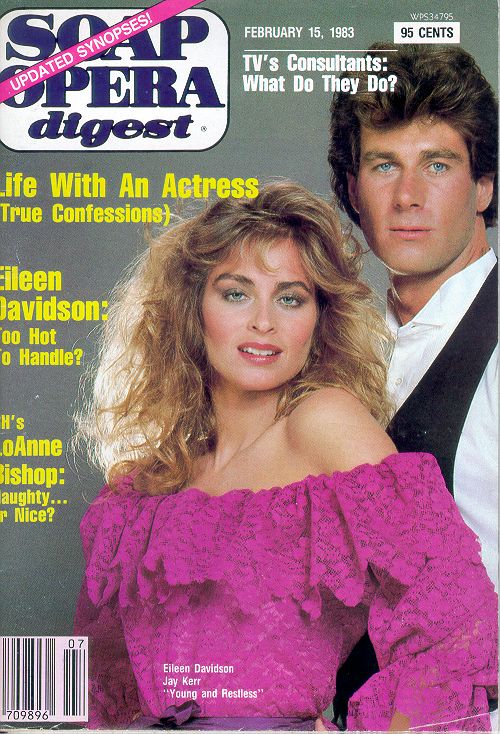 Several WGA scribes on sudsers have decided to cross the picket line to keep their jobs. According to several people with knowledge of the situation, a high-ranking writer-producer on CBS's "The Young and the Restless" has informed the WGA that he plans to go "financial core" - that is, give up full membership in the guild and withhold the dues spent on political activities in order to continue writing during the strike.
Another source with knowledge of the situation added that two other scribes on "Y&R" have also opted for financial core status, and one other is considering it. A writer on NBC's "Days of Our Lives" may also be considering crossing the picket line.
The WGA - which recently formed a special committee to handle info about strikebreaking - refused to comment Monday on whether any members have gone fi-core. "This is an internal matter that we choose not to discuss," guild spokesman Gregg Mitchell said.

Defections are still very much the exception to a strike that has, at least so far, generated widespread public displays of solidarity among scribes of all levels. There have been no reports of writers on primetime or latenight skeins picking up their pens, and a slew of top showrunners have continued to withhold producing services despite studio threats to hold them in breach of contract (Daily Variety, Nov. 7).

Daytime, however, is a very different beast.

Ratings for the daypart have been in decline for years, with several sudsers barely hanging on. NBC, for example, has made it clear that "Days of Our Lives" may not be renewed when its license agreement expires. There's been talk for years about CBS cutting one of its soaps, too.

That's one reason why networks have been scrambling to make sure their soaps stay in production. A long stretch of pre-emptions or repeats -- like the one that occurred during the O.J. Simpson trial -- could prove fatal.

Sudser producers have been saying for weeks that a strike wouldn't shut them down, but they've carefully avoided explaining just how they'd continue to operate sans scribes.

"ABC's daytime dramas are written well into the new year, and we will continue to produce original programming with no repeats and without interruption," the Alphabet said in a statement released last week.

During the 1988 walkout, network and studio execs -- along with non-WGA scribes -- were enlisted to keep the sudsers lathered up. There were also widespread reports of WGA scribes writing scripts at home and finding a way to get those scripts into producers' hands without physically crossing a picket line.

"You'd hear stories about scripts being dropped off behind a trash can or in an alley," one soap veteran said.

It's believed some scribes may once again risk the wrath of their union by working behind the scenes. One daytime insider said she's heard reports of scribes on Procter & Gamble and ABC-Disney-produced sudsers "working in the shadows."

What's surprising about the "Y&R" and "Days" scribes' moves is that the writers appear to be owning up to their decision to keep writing for the soaps rather than trying to hide their actions.

That said, the vast majority of soap scribes appear to be keeping their computers turned off.

In the case of "Y&R," production entities Sony Pictures Television and Bell Dramatic Serial Co. appear to have settled in for the long haul.

During a meeting last week, staffers on "Y&R" were all but told that the show would go on without exec producer-head writer Lynn Marie Latham. Latham ("Homefront") is known to be a strong WGA supporter, and producers have prepared for her absence by laying off her assistant, cleaning out her desk and assigning a Sony exec to work from her office, according to a person familiar with the situation.

As a hyphenate, Latham could still render showrunning services, but has opted not to do any work on "Y&R" during the strike.

"Bold and the Beautiful" showrunner Bradley Bell -- whose family owns the skein -- has also demonstrated allegiance to the WGA and the strike. He walked the picket line in front of CBS Television City on the first day of the stoppage.

Strike-breaking is a serious issue for the WGA, and its strike rules require members to report any activity in that realm. Discipline for violations can include expulsion, suspension, fines and censure; nonmembers who perform banned work during a strike will be barred from joining the WGA.

When the strike rules were issued a month ago, the Alliance of Motion Picture & Television Producers responded with information on its Web site showing how to go fi-core and pointing out that WGA members who take that step can't be disciplined for working during a strike.

But, given the high stakes of the conflict, it's probable the WGA would move to publicly embarass members who take such a step. WGA West members received an email over the weekend from Dan Wilcox, chair of the newly formed WGA West Strike Rules Compliance Committee and a member of the WGA West's Board.

"The mission of the SRCC is to ensure that the Strike Rules are strictly enforced. The SRCC will primarily concentrate its efforts on unearthing and discouraging scab writing. There is no more fundamental working rule than the prohibition against a WGA member performing struck work."

Wilcox noted that the strike rule states: "You must inform the Guild of the name of any writer you have reason to believe is engaged in strike-breaking activity or other scab writing."

"If you have suspicions about a particular writer or project, the best way to report them will be to call our hotline," he added. "We'll handle your call discreetly. Our purpose is not to punish people; it is to head off scab work before it can undermine the strike."

Wilcox also said that leaders of WGA are eager to keep the strike short.

"Unfettered scab writing will only lengthen it," he added. "The simplest and most effective thing you can do to speed things up is to share information with the SRCC."

(variety.com)